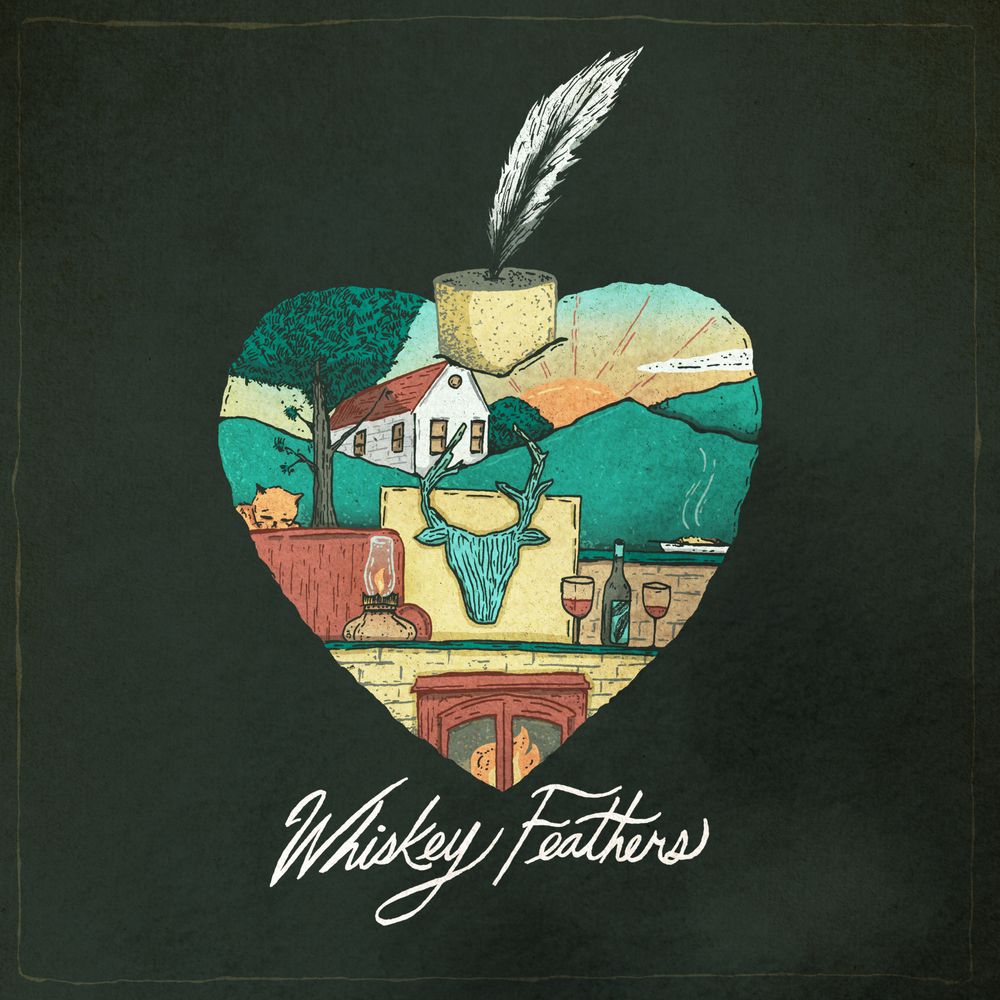 Whiskey Feathers are a 6-piece roots rock band from Baltimore and the surrounding hills of northern Maryland. Imagine if "The Last Waltz" were performed by Nathaniel Rateliff and The Civil Wars in a warm, rustic countryside barn and you can start to get a sense of Whiskey Feathers' sound. The band's growing catalog of original music runs the gamut of emotional peaks from jubilation to introspection with songs crafted by bandleader Brittain Duckworth.
Whiskey flew into Brittain's life, then it flew off, and it dropped some feathers of songs as it flew the coop. That's the kind of thing Brittain writes songs about; his commitment to quitting drinking, or reflecting on a turbulent past, or contemplating his place within the cosmos—crystalline lyrics on his examination of the human condition, all floating above a roots rock menagerie of folk, country, and blues.
Whiskey Feathers are Brittain Duckworth on baritone vocals, acoustic guitar, and harmonica, Jenny Fitchett singing soprano vocals and playing keys, Kyndal Gehlbach singing alto and playing violin, Lucas Chohany on electric guitar, Jon Schroeder on the basses, and E.J. Thompson on drums.
The band is currently booking local and regional shows on the heels of release their full-length debut album, Stardust a Garden, on 3/18/2023.